This is our Clinician Education Site. If you are a Potential Patient looking for treatment, please visit our patient site HERE.
One On One Coaching Session Add On!
Add on One on One Mentorship And Coaching Sessions to Tailor This Functional Medicine Training to Your Unique Needs
Thanks for signing up for our advanced functional medicine training. We find that some of our clients like to have weekly one on one coaching calls to maximize the speed of learning the material. By doing this we are able to also customize the coaching to focus these individualized calls on your unique needs of your clinic and of your clinical niche.
The Fastest, Most Efficient Way To Become One of the Brightest Most Effective Minds In Functional Medicine
Let's face it, every doctor and clinician runs across difficult non-responsive cases. These types of clients seem to not respond to anything that the clinician does. In other cases the problem comes from not being able to identify the cause with lab tests coming back normal or inconclusive. This is hard enough to manage with the mental stress that comes from researching and searching for answers to hard cases. Many time these situations result in simply prescribing drugs to manage the symptoms and no true resolution is found.
The true effects of practicing this way are multi-layered. Can you relate to some of:
Feeling like you want to have a larger impact on changing your client's lives
Wanting to learn more tools but not having time
Desire for effective new treatment strategies but not sure where to look
Waking up in the middle of the night thinking about a patient that you are worried about
Having to refer out and lose the income to the business because you can't find answers
Losing clinical confidence when clients don't respond
Feeling confused when lab tests are all normal and the patient still feels horrible
Losing site of why you became a clinician if all you do is manage symptoms
Wanting to do more for reversing the chronic disease epidemic but don't know how
Want to go home at the end of the day with the satisfaction that you have done work that will impact the rest of your client's lives?
---
Want to find out if this is the right fit for your improving your clinical skills? Schedule a call with us below!
Individualized Mentorship to Accelerate Your Training and Get Customized Learning for Your Exact Clinical Needs
We find that for some doctors and clinicians, time is their most precious resource. They want to have higher impact on their clients lives, and want to have better tools but they do not have much time to learn. With the individualized mentorship, you will get training and coaching designed around your specific clinical needs. Maximize your time by training with our functional medicine doctors in a one on one fashion. We take the years of our functional medicine expertise and mentor/train you in the clinical areas that are most pertinent to the uniqueness of your practice and of your clientele.
*Note if you are looking for a more classic approach to learning functional medicine through videos, audios and do not need on on one support go HERE
Functional Medicine Individualized Mentorship
First Month of Mentorship
This month we will spend extra time getting to know you and your practice. We want to learn what the unique challenges are with your patients, your clinic and the results you are getting. We will spend time getting to understand your clinical goals and needs to determine how we can best build a strategy to get you to where you want to go in as short of time possible.
---
First Month of Mentorship Includes
Initial Hour Long Phone Call To Deeply Assess Needs, which is where we will sort through your unique challenges and get a sense of clinical needs
Follow up Actionable Plan created uniquely for you in order to give you step by step instructions to reach the clinical results and skills you are looking for
Deep dive into your cases: Su bmit your hardest cases that you are stuck on and we will help coach you to where to go from there
Questionnaires To Illuminate Areas of Need for Support, which helps us to see if you are missing lab tests, supplement companies and system in your practice to thrive
Three Additional Coaching Calls throughout the month where we will cover complex cases that you bring us and give you specific protocols and actionable steps for your patients
Actionable Item Steps and Specific Plan to continue to learn functional medicine
Focus on functional medicine topics specific to YOUR unique clinical needs
---
Month Two of Mentorship and Beyond
Now that we know about your practice and your goals to improve as a clinician and make a bigger impact on your patients lives, we can go deeper into supporting you with learning and applying functional medicine. We build a methodical approach to learning functional medicine out of your clinics specific needs and desires.
---
Monthly Functional Medicine Mentorship (post month one)
Weekly Phone Calls to talk about your tough clinical cases
Specific advice on lab testing and treatment plans relevant to your cases and practice including protocols
Diving into common conditions you see and root causes and lab testing that you may be missing
Thinking like a functional medicine doctor: understanding complicated disease processes and where to start right out of the gate with people
Refer out less by having better strategies and clinical options for complicated cases
Want to find out if this is the right fit for improving your clinical skills? Schedule a call with us below!
Everyone must begin with the first month of the mentorship. It is in the first month that we strategic plan about your specific needs around improving clinical results and learning the exact tools and treatments that you are missing from your knowledge bank.
Investment for Month one is $2500 and can be purchased HERE
Investment for Additional Months is $1500 a month with a 3 month minimum. This can be added on to one month at time of purchase.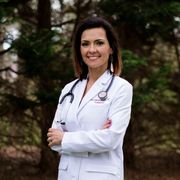 Ana-maria M Temple M.D.
Integrative Health Carolinas
"I am so thankful for this course. It explained SIBO well and succinctly. Lots of great take aways on wellness. My entire team was required to take this course and we all benefited from this. The pop quizzes help solidify the info."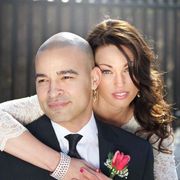 Bryan Deloney D.C.
Simply Health
"Miles and Diane are truly great at what they do, and have been an incredible help to me and my business!"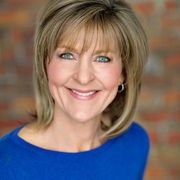 Kristen Burkett M.N.T.
Nourishing Transformations LLC
"The Mindfulness Medicine practitioner training has been invaluable to me. After practicing for 5 years I realized how much I still had to learn and this training provides that in-depth view of mechansims and practical applications."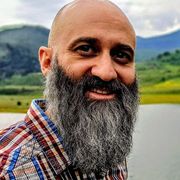 Jeff Hunter, NP, IFMCP
Upstream Functional Medicine
"Specific how-to-treat immediate application knowledge. This is the direct flight to becoming proficient in functional medicine. Far more utilitarian than IFM's coursework."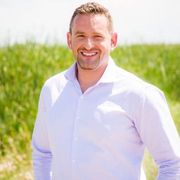 Corey Feldman P.A.
Trivida
"Bottom line, this program is the only reason I can practice functional medicine at the high level I am currently. I spent years in allopathic medicine putting Band-Aids on people now I'm actually healing people! It is an amazing feeling :)"
If you are not 100% satisfied after the first coaching call in month one and let us know within 3 days of that call, we will refund 100% of your money no questions asked. No refunds are offered beyond this time period.